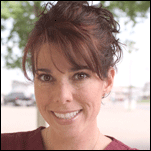 Colleen R. Avery
Registered Hygienist, Company Manager

I am a graduate of Kent State University with a degree in finance and a minor in business management. After graduation in 1993, I began working full time at Smile Makers as the office manager. To further my dental education I went to Sinclair Community College and graduated with a degree in dental hygiene. I am able to help you with all of your oral hygiene needs as well as assist with insurance question, billing needs, appointments, and anything else you many need. I look forward to welcoming you and your family into our wonderful practice.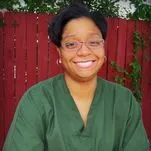 Linda
Dental Assistant, Orthodontic Assistant

I have been with Smile Makers for nine years now. You will see me assisting in general dentistry and my favorite, orthodontics. I understand that dentistry can be unsettling thought for some patients, however, I push to make every patient feel catered too and I address their concerns at the time of the appointment. I am delighted to be a member of the Smile Makers team.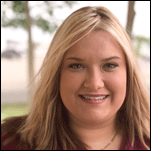 Jamie
Office Manager/Treatment Plan Coordinator/IT Tech

I am extremely excited to be a part of an organization that provides outstanding care and compassion for our patients on a daily basis. I have worked in the dental field since 2003 and have found it to be a rewarding and fulfilling career.My job as office manager is to ensure that our office provides top-quality dental care and customer service to you, our patient. It is exciting to come to work and hear our patients rave about their dental experience and to know that I played a role in that experience. We are, as a team, all committed to providing compassionate care while utilizing the most advanced technology to create new smiles. I believe when we work from our heart we build lasting relationships with our patients, and this is something based on mutual trust and respect.
Sylvia "Annie"
Degree in Health Information Management

You can call me Annie! I have been with Smile Makers going on fifteen years. I have been in dentistry for many years and assisted with a wide variety of procedures. The staff and doctors of Smilemakers ensure a rewarding and comfortable experience. You will be as impressed as I was with our courteous doctors and staff. I look forward to meeting new patients, as well as, working with the existing.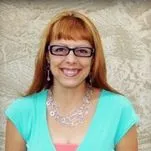 Beth
Guest Relations/Receptionist

I was happy to join Doctors and staff and the Smile Makers Dental team in 2009. I coordinate our patients' services, which means greeting patients with a warm and welcoming smile, coordinating the schedule, and various other administrative duties. I enjoy meeting new people and getting to know about them and their families. I welcome you to our practice and look forward to meeting you soon.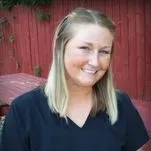 Kelly
Expanded Functions Dental Auxiliary (EFDA)

I have been in the dental field for eight years. I have worked with Smile Makers for 2 ½ years and love the upbeat pace of our office. I graduated from C-TEC in 2007 for dental assisting, then graduated in 2011 from EGCC with my EFDA certificate. I have attended many continuing education classes to keep up with certifications and licenses. In my free time I love to ride my horses and spend time with family and friends.